Stronghold of the Tokugawa shogun who ruled Japan during the Edo period(1603-1868), the Imperial Palace (皇居, Kōkyo) is the current residence of the Emperor of Japan. Despite its location in the heart of Tokyo, broad green space still prevails here.
Actually, there aren't many specific sights to see here, but it is worth visiting when exploring near Tokyo Station.
Introduction
During the 265-year history of the Edo Period(1603-1868), Edo Castle was the center of the Tokugawa government as well as the residence for the shogun, his family and some of his vassals. Under the control of the Tokugawa government, around 260 feudal lords were given their own domains but the shogun and his government held absolute power in administrating the country.
There used to be the main castle building here.

View Point
Otemon Gate
Otemon Gate was the main gate of Edo Castle. We enter the castle (East Gardens of the Imperial Palace) from here.

The feudal lords were supposed to enter the castle either from this gate or Kikyomon Gate. However, the number of accompanying retainers passed the gate was strictly limited according to the rank.
Yagura
Yagura was a defense tower. There once were 19 Yagura in Edo castle, but today there remain only three: Fushimi Yagura, Sakurada Yagura and Fujimi Yagura.
★Sakurada Yagura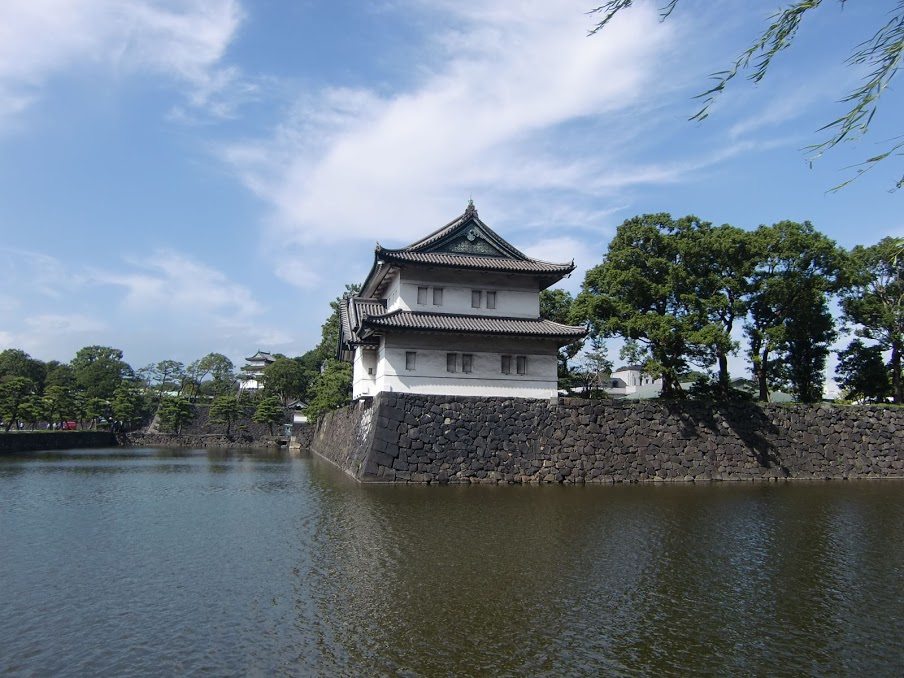 ★Double-arched bridge & Fushimi Yagura
This composition is best used for introduction of the castle.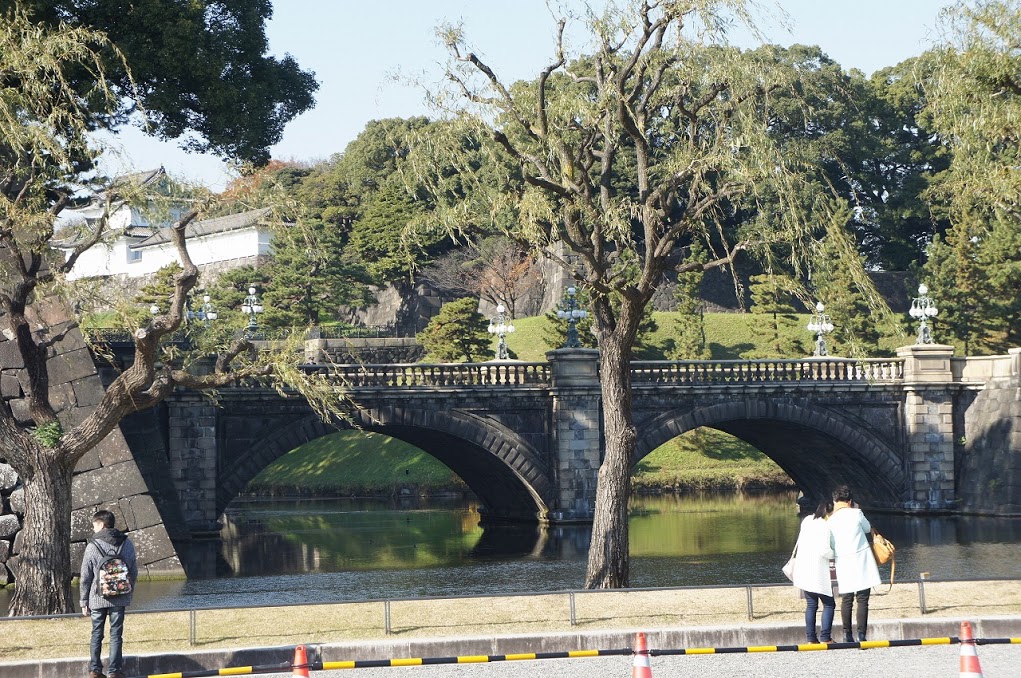 Bansho
Edo Castle was carefully guarded strictly inspected all visitors at three checkpoints called Bansho.
Doshin Bansho
Hyakunin Bansho
O-Bansho
Hyakunin Bansho is the largest checkpoint. "Hyaku" means 100 in Japanese. 100 guards armed with rifles including their supervisors and other regular guards were stationed here.
Castle Tower Base
The castle tower was destroyed by fire in 1657, and was not rebuilt again. Only the stonewall foundation remains of castle tower now.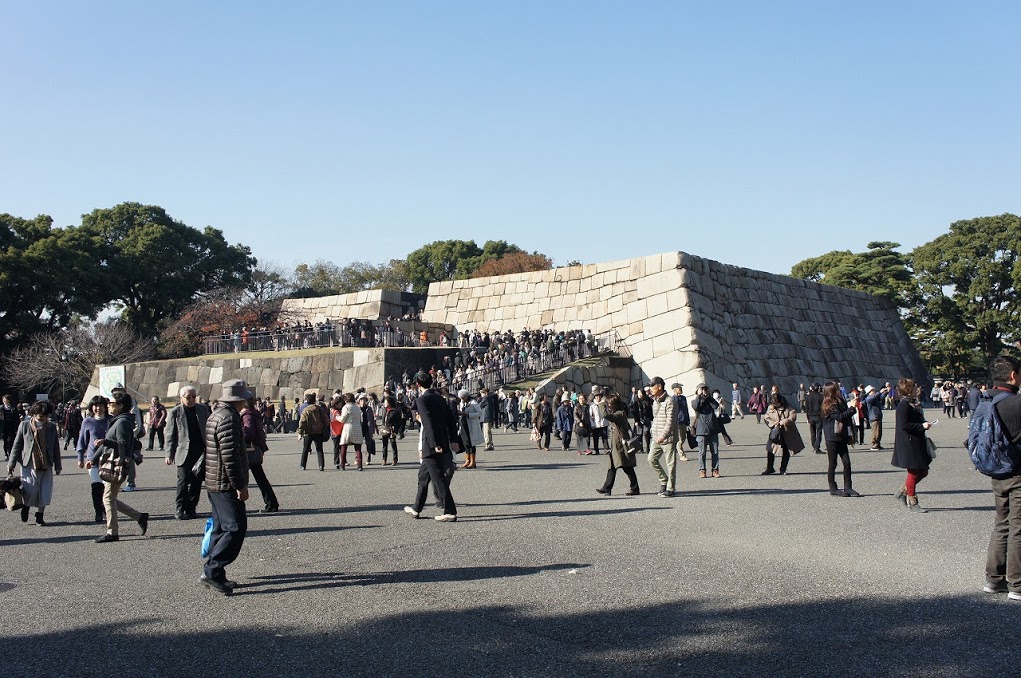 Ninomaru Garden
Ninomaru Garden is a formal Japanese style garden with a pond, stepping stones, and a waterfall. It is small, but very beautiful.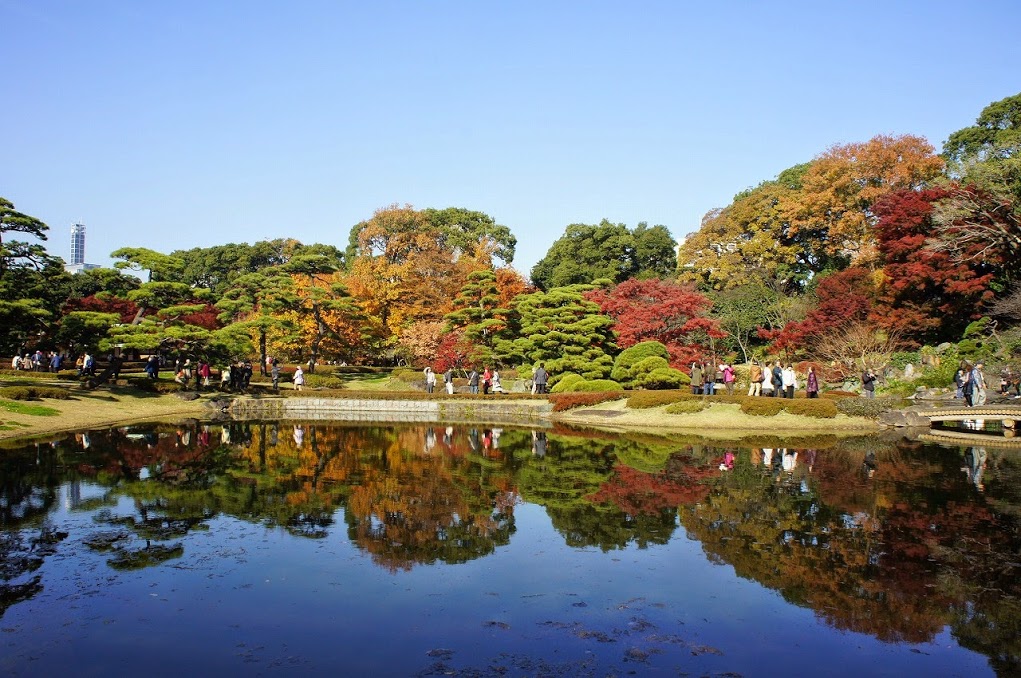 Access
The Imperial house has five gates. Ote-mon Gate is the most accessible and easy.
To Ote-mon Gate
subway Each Line Otemachi Station (Exit C13a): 5-minute walk
subway Chiyoda Line Nijubashi-mae Station (Exit 6): 10-minute walk
JR Line Tokyo Station (Marunouchi North Exit): 15-minute walk
Official Website
Access To The Imperial Palace Grounds
Hours & Fees
Hours
Open from 9:00 to 16:30 (Entry 30 minutes before closing)
※until 17:00 from mid April through August
※until 16:00 from November through February
Closed
Mondays, Fridays, New Year (Dec 28 to Jan 3) and some special occasions. If Monday or Friday is a national holiday, the gardens are closed on the following day instead.
Entrance fee
Free