The Tsukiji Market (築地市場 Tsukiji shijō) is the biggest wholesale fish and seafood market in the world and also one of the largest wholesale food markets of any kind.
The market is located in central Tokyo, near Ginza shopping district. While the inner wholesale market has restricted access to visitors, the outer retail market, restaurants and associated restaurant supply stores remain a major tourist attraction for both domestic and overseas visitors.
Tuna Auction Observation
If you try to see the tuna auctions, you have to wake up very early. The market's opening hours are 3:30am to 6:00am. Visitors usually start lining up hours before 5am.
Number of Visitors & Tour Times
The number of visitors to the tuna auction is limited to 120 per day (On a first-come, first-served basis. No reservation in advance). Visitors are divided up into two groups of 60 according to their order of arrival.
(1)First group visits the tuna auction area from 5:50AM to 6:05AM.
(2)Second group visits the area from 6:05AM to 6:20AM.
※Please note that the auction may end earlier than planned according to the product arrival status.
※Follow The Market Rules (Guidance for visiting the auction observation area at Tsukiji Market PDF)
Inner market
The "inner market" (jōnai-shijō) is a place for professional buyers to shop. This area consists of hundreds of small stands in a large, crowded hall, where buyers and sellers hurry along narrow lanes with their carts and trucks.
It is an exciting area for tourists, but it is also an area where tourists are likely to interfere with the professionals at work. Remember your manners while looking around the inner market!
Outer market
The "outer market" (jōgai-shijō), which is located just adjacent to the inner market is a mixture of wholesale and retail shops that sell Japanese kitchen tools, restaurant supplies, groceries, and seafood, and many restaurants, especially sushi restaurants. Most of the shops in the outer market close by the early afternoon.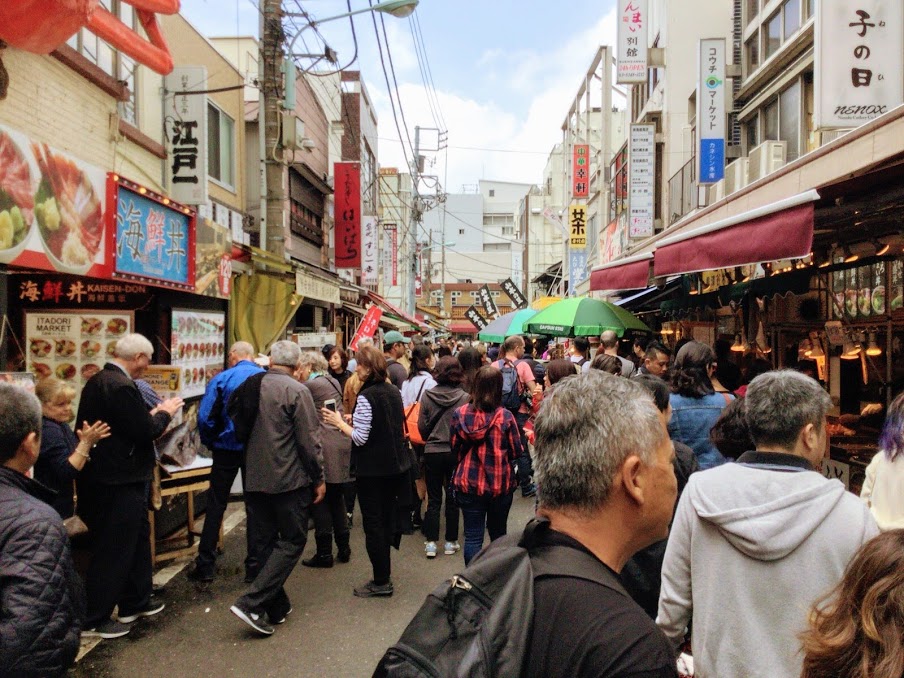 The most famous sushi restaurant "Sushizanmai"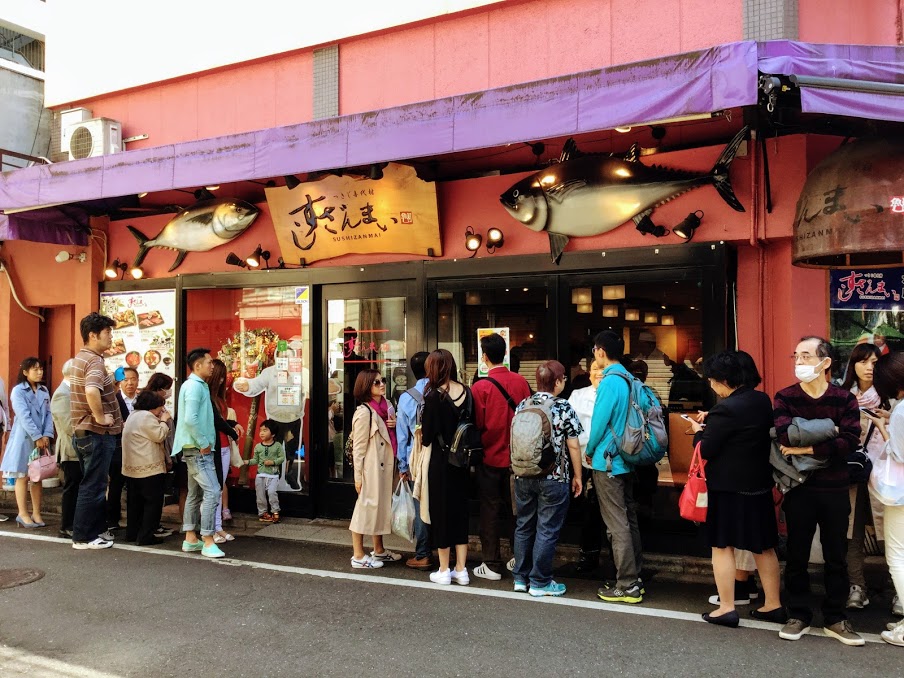 Inside of Sushizanmai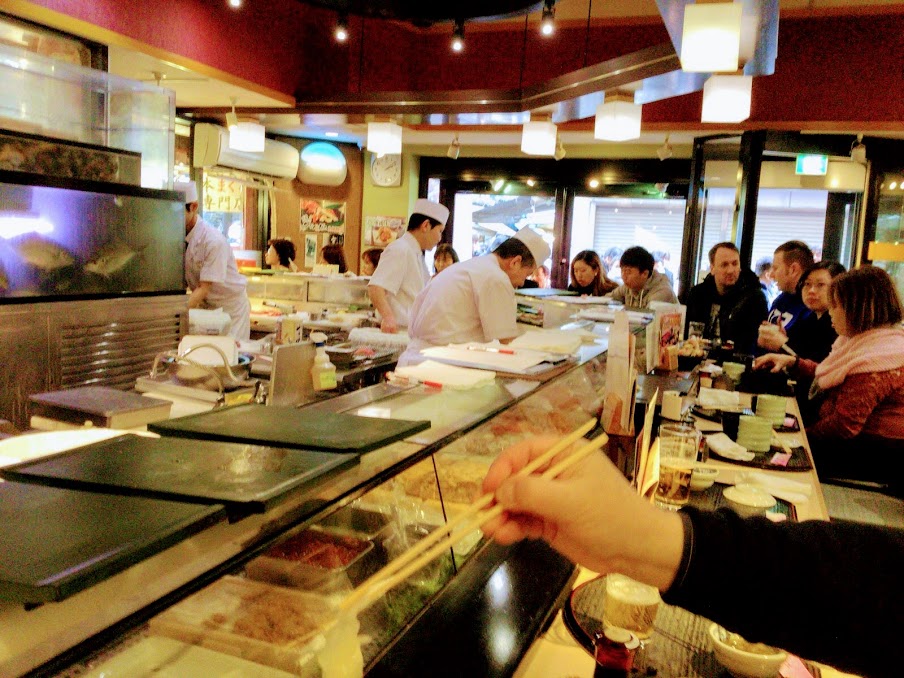 Fresh Sushi!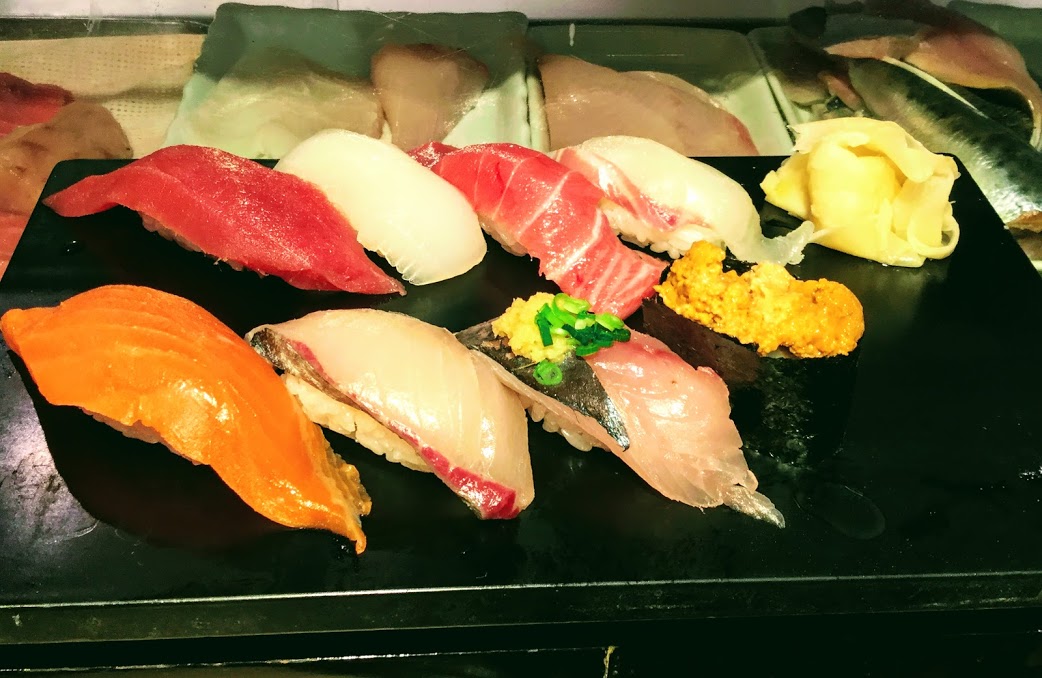 Link Sushizanmai Honten (TripAdviser)
Moving to Toyosu
Tsukiji Market is expected to close and move to a new site in Toyosu in the near future. The move was originally scheduled for November 2016, but then delayed indefinitely by the governor. It is now expected to happen around Autumn of 2018.
The good news is that outer market (jōgai-shijō) will remain in its current location (Tsukiji).
Access
Address: 5-2-1 Tsukiji, Chuo-ku
Tsukiji Shijo Station (Toei Oedo line) – 1 minute walk
Meiji-jingumae Station (Metro Hibiya line) – 3 minutes walk
Hours
Outer Market: varies by shop, typically 5:00 to 14:00
Tuna Auction: open to visitors from 5:25am to 6:15am (restricted to 120 visitors/day)
Check The Market Calendar on
the official Tsukiji Market Website
. It is written in Japanese, but it is easy to understand. The days marked in Red is closed. Avoid the days marked in Red!