Hanami (花見, "Cherry blossom viewing party") is one of Japanese spring customs. We enjoy the transient beauty of cherry-blossom, sometimes with some drink.
Hanami
Japanese people call cherry blossom "Sakura" in Japanese. Sakura live only for two weeks. People enjoy foods and drinks under the Sakura trees. We call it Hanami or Ohanami (Cherry blossom viewing party ).
In many places, paper lanterns are temporarily hung to enable people to watch sakura (cherry blossom) and to bring a cheerful atmosphere to the feast. The cherry blossom viewing venues are lined with many stalls.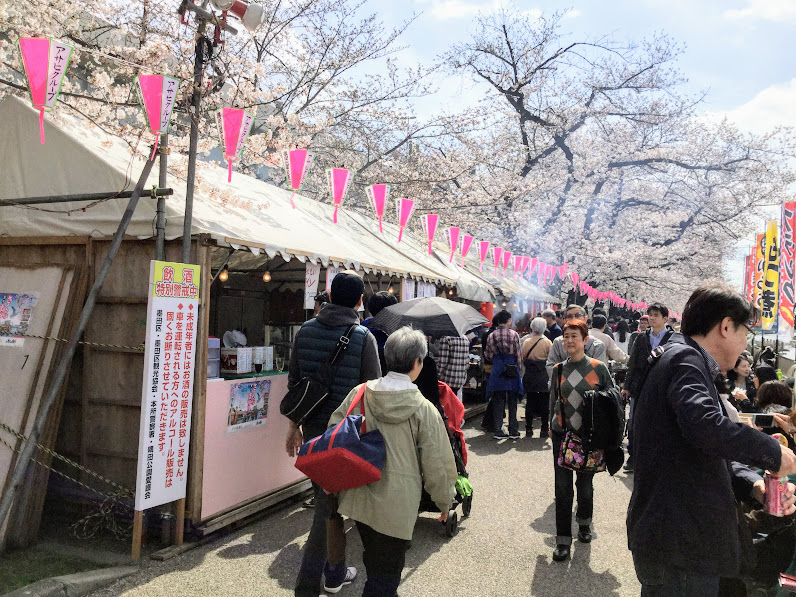 We enjoy eating and drinking with family, friends or colleagues under the fully bloomed cherry blossoms. Sometimes many people go crazy for finding a good spot for cherry blossom viewing.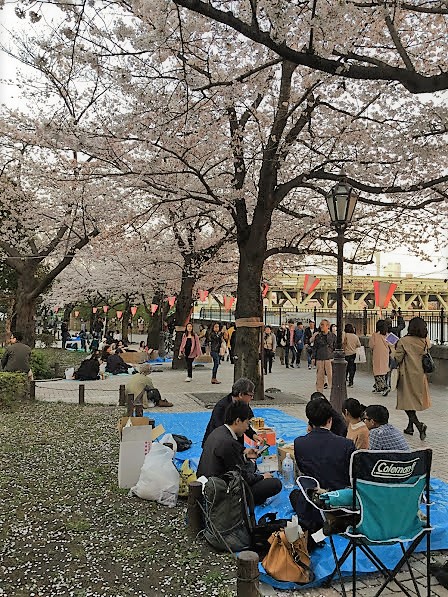 Do you know the reason why Japanese People really like cherry blossom? It is said that it is because cherry blossom symbolizes the ephemeral nature of life due to the way it blooms spectacularly but only for a short while.
There are many kinds of cherry blossoms. Somei-yoshino is the most famous in Tokyo.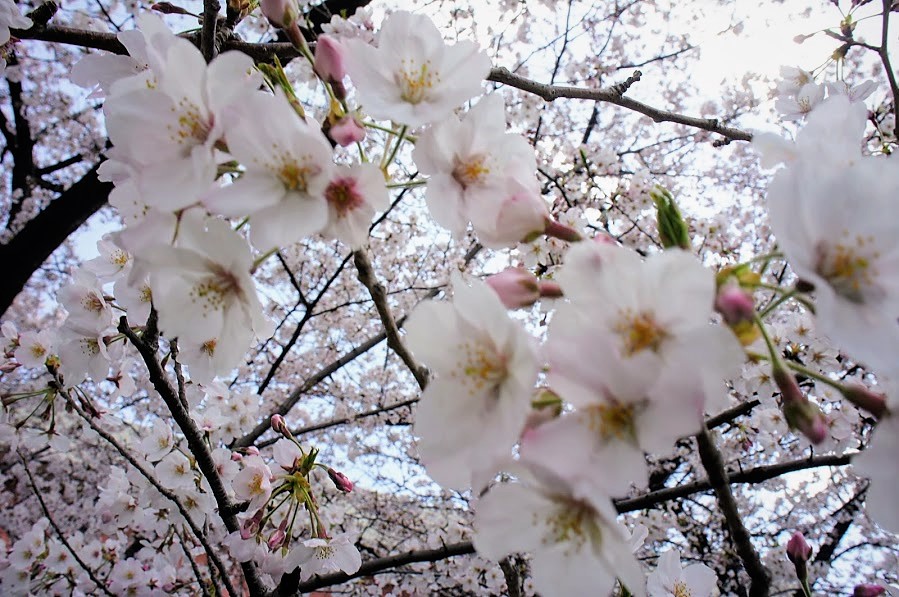 When to see Sakura?
The peak bloom period depends on the place and climate. Cherry blossoms bloom between late March and April, in Tokyo, Osaka and Kyoto. You can check the best cherry blossom season on the weather forecast.
▼Cherry blossom blooming forecast (date of first bloom) in 2018.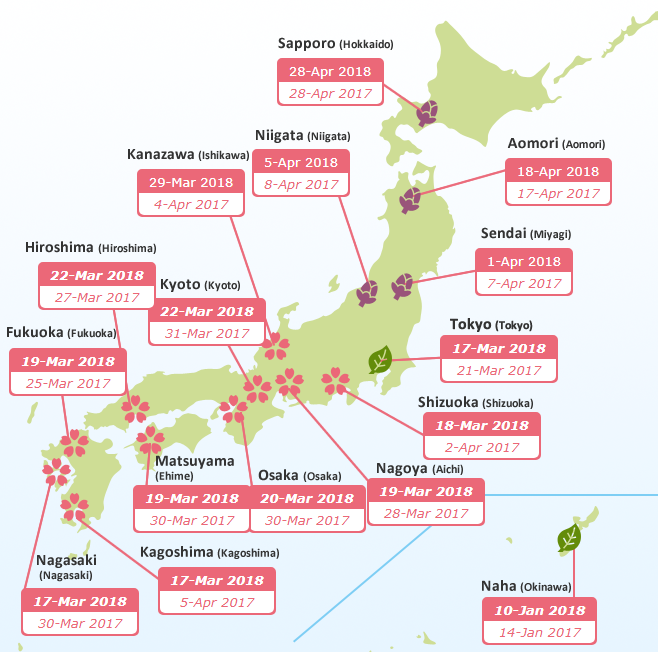 In 2018, cherry blossoms bloomed more than one week earlier than usual.
where to see Sakura?
You can see cherry blossoms anywhere in Japan, but I will introduce famous cherry blossom spots in central Tokyo.
Sumida Park
Ueno Park
Yoyogi Park
Meguro River
Aoyama Cemetery
Inokashira Park
▼Sumida river's Sakura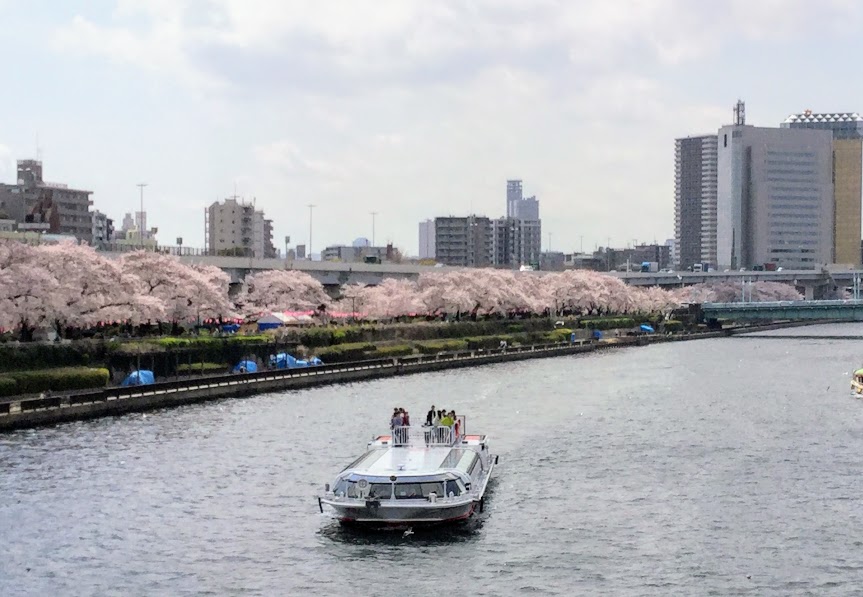 Yozakura (Sakura at night)
You can enjoy Yozakura (Cherry blossom at night), the illuminated cherry blossom at night. It is fantastic and very beautiful.